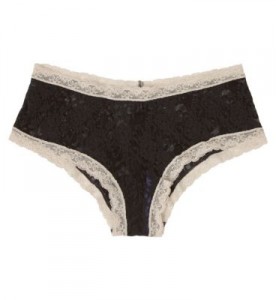 Boots has recently gone all kinky and have released some rather sexy 'Kinky Knickers'. What's so kinky about them? Well that all depends on what you get up whilst wearing them!
They're even made in the UK, using UK lace (from Nottingham) and £1 from each goes to the Macmillan Cancer Trust. Can't argue with that.
Pop along to Boots.com now and check them out.