Masturbation is basically having an orgasmic sexual encounter with the only person you love unconditionally, so why not make it memorable every time?
Let's face it – Fleshlight sleeves are the future. Once you start having vaginal and anal sex at your comfort without spending hours on long conversations and coffee dates, you'll never want to go back to sliding in regular pussies.
However, it's becoming very stressful to find the models that serve your personalized needs correctly with time, provided how many brands are launching new variants regularly.
That said, we've handpicked the best Fleshlight sleeves in the market that are guaranteed to blow your minds without costing a fortune.
Without any further ado, let's get down to business!
Best Fleshlight Sleeves
1. Fleshlight Heavenly Review
Key Specs:
9-inch Fleshlight sleeve
Highly stimulating texture
Available for both pussy and anal experience
Our Experience
For hardcore porn lovers, this sleeve's design was inspired by MILF queen Jessica Drake, which became an instant hit in the market. Its incredible texture provides sexual satisfaction like nothing else. With this sleeve, you get six distinctive chambers that altogether deliver an ecstatic sensation, every single time.
As it is 9 inches long, it's compatible with most penile shapes and sizes. Its design follows an alternative tightness/wideness pattern through the chambers. Also, for those who can manage to reach the end chamber, the bumpy texture gives an astonishing head massage.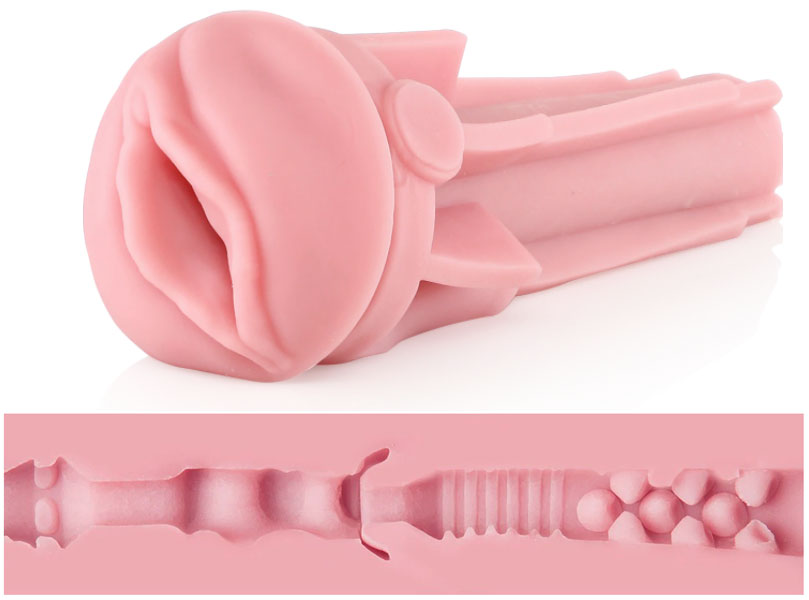 Pros:
Multi-layered sleeve
Incredible penile head massage
Suitable for all sizes
Built with skin-safe material
Cons:
Bottom Line
There's hardly any competition to the Heavenly sleeve, and it's guaranteed to be an instant favourite for both first-timers and hardcore sexual animals. The fun continues to intensify as you get going deeper, which even beats the sensation of penetrating a real vagina!

---
2. Fleshlight Destroya Review
Key Specs:
9 inches in size
Multiple textures for intense fun
Available in both pussy and anal
Our Experience
If there's any competition to the Heavenly sleeve in terms of texture, it has to be the versatile Destroya unit. This sleeve is inspired by petite queen Stoya and can be accessed in all standard orifices.
It features a nubbed ring-sort of texture in the beginning, also famous as the 360-degree pleasure dome, which offers a sensual grip on your penis. Then comes a fancy texture that stimulates your penis, followed by a ribbed chamber for an intense orgasm.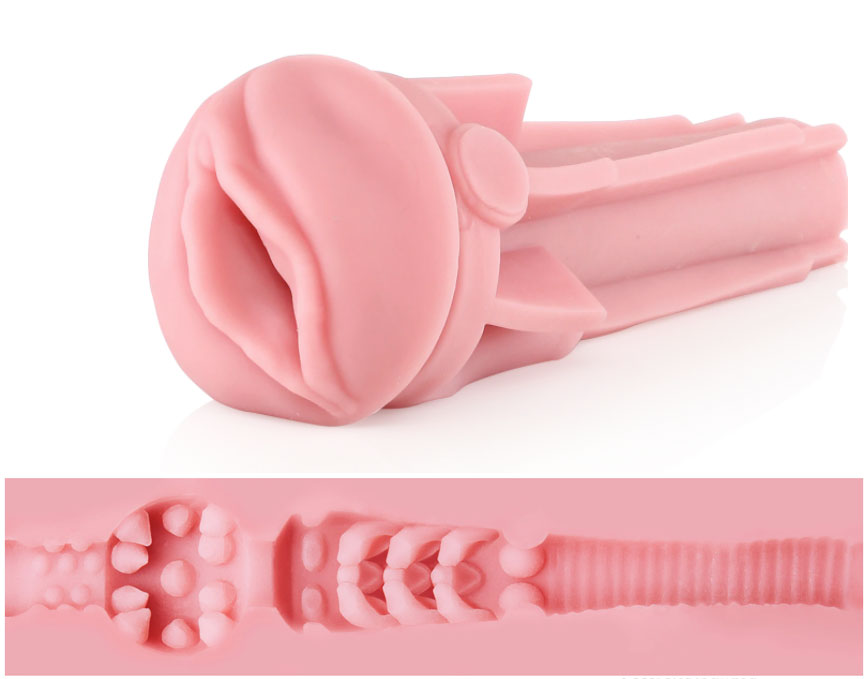 Pros:
Ring-like texture for better grip
Multi-layered chambers
Safe for multiple usages
360-degree pleasure dome
Cons:
Bottom Line
This one is designed to get you off in seconds, so be prepared for a thrilling sexual adventure. At a comparatively lower cost, this is a smart alternative to the Heavenly sleeve.

---
3. Mini Lotus Fleshlight Review
Key Specs:
9-inch sleeve
Available in both pussy and anal variants
Multiple chambers with a 0.75-inch diameter
Our Experience
Although any pornstar didn't particularly inspire this one, its unique design still puts it in high demand through all seasons. It's pretty suitable for beginners, though we're not sure whether it'll satisfy the experienced ones.
Nevertheless, it supports almost all sizes and gives a nearly real-life penetration feel. The cream of the crop is its lotus node, which offers a realistic feeling for incredible solo pleasure.
Pros:
Lotus node for intense stimulations
Fits all penis sizes
Five chambers for higher thrills
Skin-safe material
Cons:
Bottom Line
This product comes with 5 chambers with separate textures for never-ending fun. At a bargain-basement price tag, beginner pocket pussies couldn't get any better.

---
4. Fleshlight Wonder Wave Review
Key Specs:
9-inch sleeve
Ultra-realistic experience
Available in both pussy and anal variants
Our Experience
If simplicity turns you on, then the wonder wave is what you need to have a good time. Although it doesn't come with different textures for a bumpy ride, its wavy design lets you experience what a real pussy feels like.
This product features a lengthy bell-shaped chamber that is led by 14 ribbed canals, placed at an interval of 0.6 inches. This way, the sleeve squeezes your penis sensually as you masturbate, enhancing the realism in the process.
Pros:
Fits all penis sizes
Very realistic
Multiple ribbed canals
Easy to clean
Cons:
Doesn't feature versatile textures
Bottom Line
This is an appropriate sleeve for the lazy ones that just want a quick fuck. It's very low maintenance, easy to clean and long-lasting, which makes it relevant for casual solo trips.
-The Wonder Wave in no longer sold-
---
5. Super Tight Fleshlight Sleeve
Key Specs:
9 inches long sleeve
Available in anal only
Ultra-light sleeve for higher intensity
Our Experience
If you love to come in through the backdoor, the Super Tight Fleshlight sleeve is a dream come true. This uber-realistic model resembles the experience of anal sex, and its 13mm diameter entrance is guaranteed to make you cum within seconds.
For those who are a little short on size, this product provides enough tightness for a mind-boggling solo adventure. Also, as it doesn't feature multiple chambers, all it takes is a quick rinse to clean it off.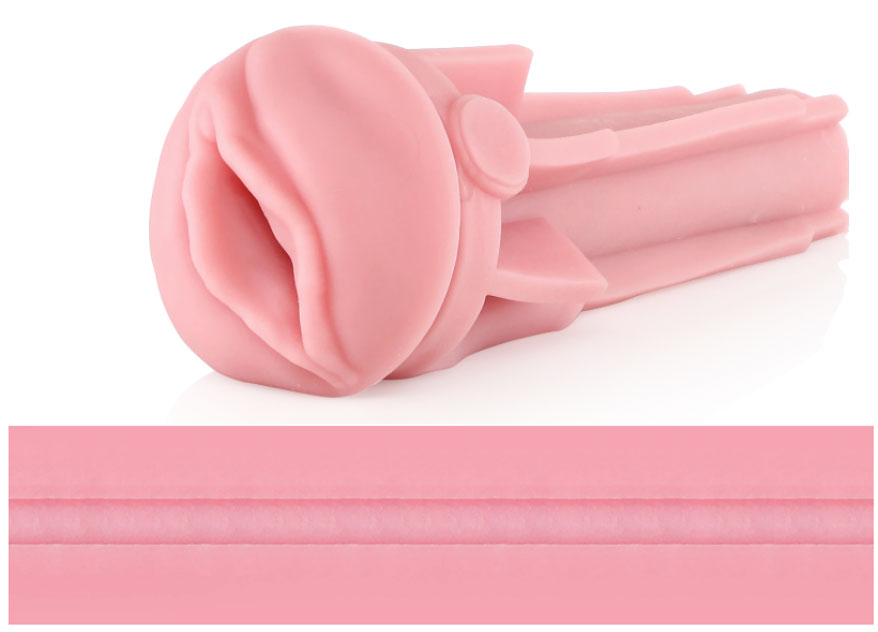 Pros:
Highly realistic experience
Appropriate for smaller penises
Fantastic anal sleeve
Easy to clean
Cons:
Bottom Line
It isn't tough to understand why this product sells like hotcakes, once you use it. This ultra-light sleeve gives you surreal orgasms. However, it can be a little inconvenient for the men with thicker penises to penetrate.

---
Final Thoughts About Fleshlight Sleeves
So, the next time someone tells you why one should buy a Fleshlight sleeve when you can have the real deal, just hand them one of these beauties. These Fleshlight sleeves are some of the bests a man can have for a quick solo ride to the rocks-off island.
If you're still en doubt about what type of Fleshlight sleeve you should choose then I would recommend taking a look at some of Kinkycow's Fleshlight guides which are very helpful.
That said, we hope that our list of top picks could help you choose the one that fits you right (pun intended). Stay tuned, and we'll see you soon with more interesting articles!