Here at Kinky Testers, we've tested a few cock rings of late, however when ÜberKinky asked us to review this Oxballs Cock Sling, we jumped at the chance. For this is a cock sling and ball stretcher and promises to be rather kinkier.
What's in the box?
Like all deliveries from ÜberKinky, this ball stretcher came promptly and in a little blue bag, so no dodgy looks from the postman.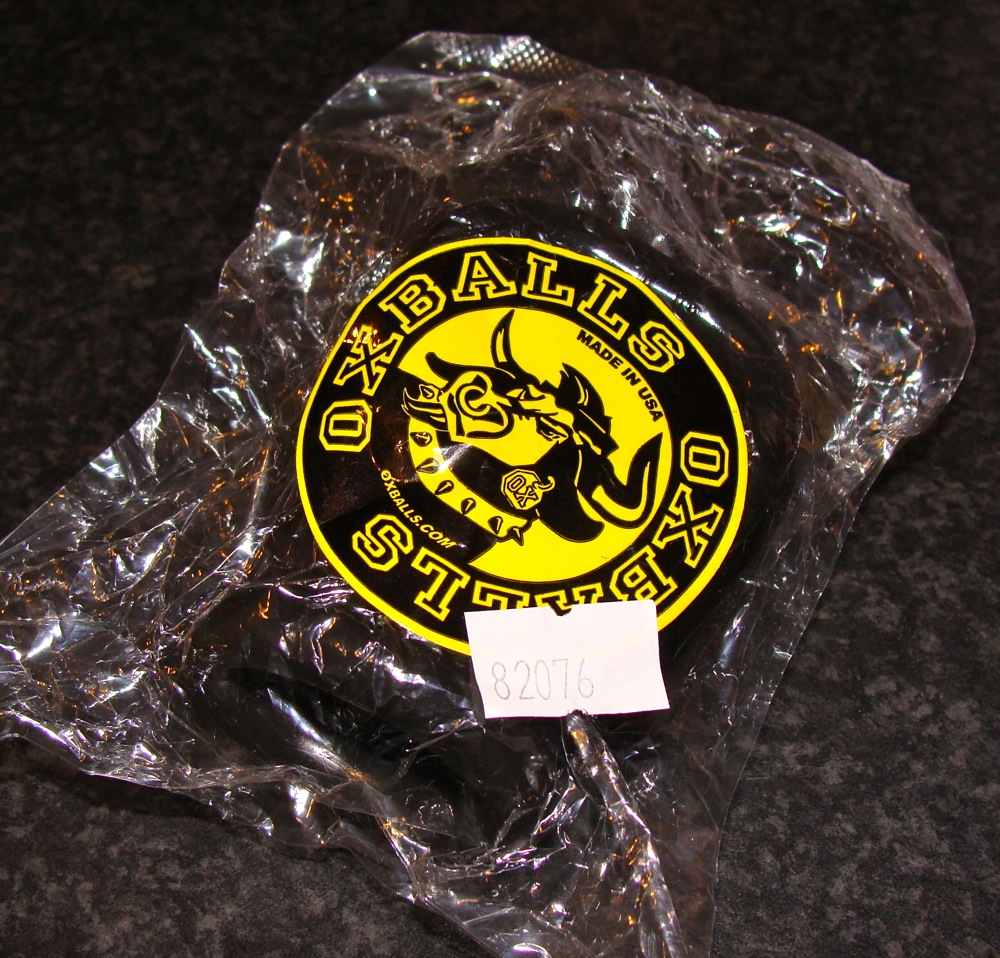 Opening revealed the Oxballs Cock Sling in a small plastic bag with a big Oxballs logo on it and the toy inside. No fancy presentation boxes and posh graphics here.
Is the quality okay?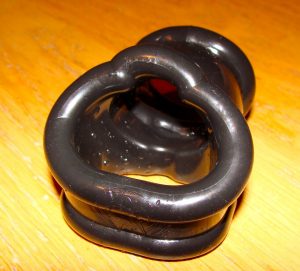 The Oxball sling itself is available in many colors, we chose a classic black. It is made from thermal plastic rubber, which is nice, stretchy and strong, but does have a distinctive plasticky odor. It has three specific shaped holes and reminded Ms. Kinnk of a plumbing joint.
Overall dimensions are 7cm x 5cm x 5cm, but it will easily stretch to double that. One simply sticks one's balls in and out through the lower hole and one's cock through the Ms. other hole.
This pulls one's balls down, whilst the inside of the cock hole has molded ring to keep one erect, whilst pushing one's penis outwards.
Let's get it on and give it a try
Putting the Oxball on is a little tricky, due to its very tight fitting, but with a good stretch it encases oneself well. I found the sensation of stretched balls a turn on, whilst the cock ring inside keeps one hard.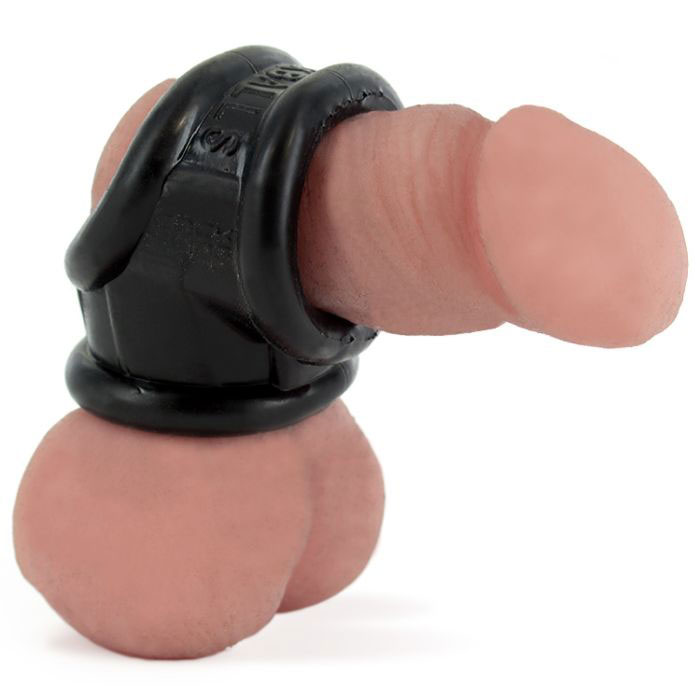 During sex, this came into its own, with my balls stretched downwards, in turn my foreskin was also pulled down more, making sex more intense.
Overall, the constriction greatly improved sex. More interesting play possibilities could also be had by wearing the cock sling for longer durations, perhaps out and about, under one's clothes.
My final conclusion of the Oxballs Cock Sling & Ball Stretcher Review
We really enjoyed testing this Oxballs Cock Sling and can see it being used a lot in the coming weeks. There is nothing about it we can fault, and at £25, it's also very reasonably priced.