There are a few under bed bondage restraint kits available on the market. They are popular as they give you something to attach your submissive's cuffs to when you are lacking strong anchor points. Handy if you don't have a metal frame bed, can't install wall hooks or staying away in a hotel where they rarely have a proper head board. In all instances, these are an effective and cheap solution to some great bondage scenes.
This under bed kit is very simple, comprising of just two lengths of webbing that cross under the mattress and come up at the corners to restrain your submissive in a spread eagle position. Construction is very quick and easy, and the parts required can be picked up cheaply at a local haberdashery, hardware store or online. I found these items very cheap, in bulk from some ebay sellers.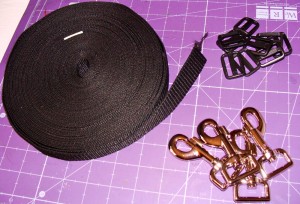 Parts Required
Webbing, approx 8.5m.
6x Ladderlock, tri-glide buckles or three way bar sliders.
4x Trigger hooks/clips with D-rings.
I opted for 25mm wide webbing, however other widths should work equally well. Just ensure your buckles and hooks have matching widths.
You will also need some wrist and ankle cuffs with a suitable D or O ring on them.
Step 1
Cut the webbing into two lengths of approx 4.25m. This is ample for our king size bed, so should be plenty enough for almost any bed you come across.
Step 2
The ends of the webbing will fray easily and the best way to combat this is to run them over a cigarette lighter flame to melt and seal the ends. This only works with nylon webbing and care must be taken, as the molten nylon is very hot and can drip. Ensure you work in a well ventilated area and have some water handy to dunk the ends into to cool them off.
Step 3
We are now going to join the two lengths of webbing together in the middle, by running them both through two of the buckles. Put a gap of around 300mm between the two buckles.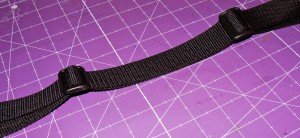 Step 4
Next we need to attach our hooks and buckles. For each of the four ends, first thread them through the buckles, then through the trigger hooks and finally back through the buckle. See the photos below.
Finished
Your restraints should look like the image below. The final step is installing the restraints under the mattress, with each hook coming up on top at each corner. Just attach the hooks to your submissive's wrists and ankles, and pull the slack tight to stop them wiggling.

Do let us know how you get on with this DIY project and any further customisations you have discovered.
Or be lazy and buy a bed bondage restraint kit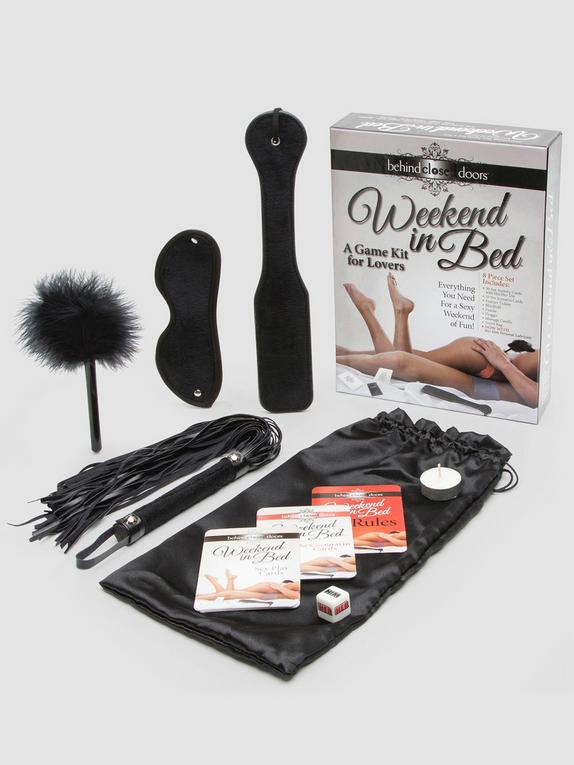 $36.99
Lovehoney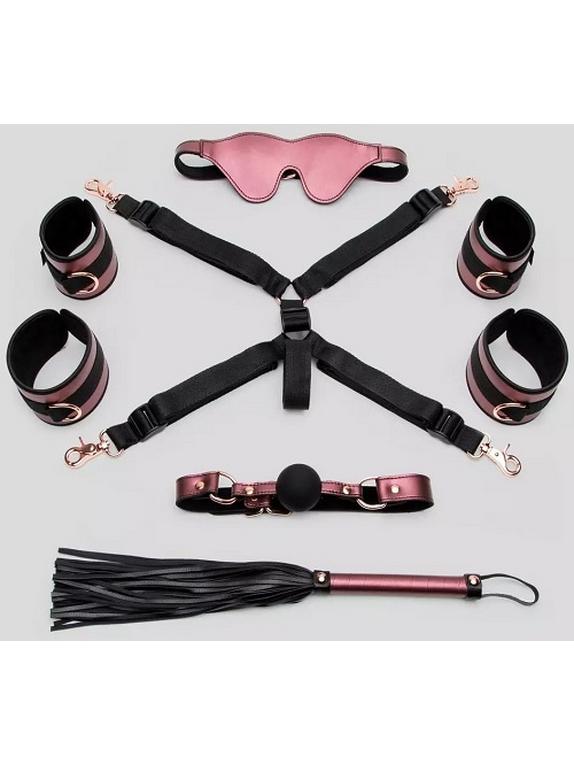 $74.99
Lovehoney