For our first Kinky Cinema article, we're digging out an old favorite of ours: Preaching to the Perverted. A classic of underground British cinema, released in 1997 with a controversial Liecester Square premiere. The press had a field day with the cast and friends in full BDSM regalia.
The film tracks the story of a young Christian computer wizz, hired by a Government MP to infiltrate a BDSM club and gather evidence to put forward a charge of Actual Bodily Harm (ABH).
A topic just as prominent now as then. With Steven Lock who recently left his lover bruised after a Fifty Shades of Grey inspired bondage session went too far.
He was charged with ABH, even though his lover consented and omitted to use an agreed safe word. He was however later cleared by the jury.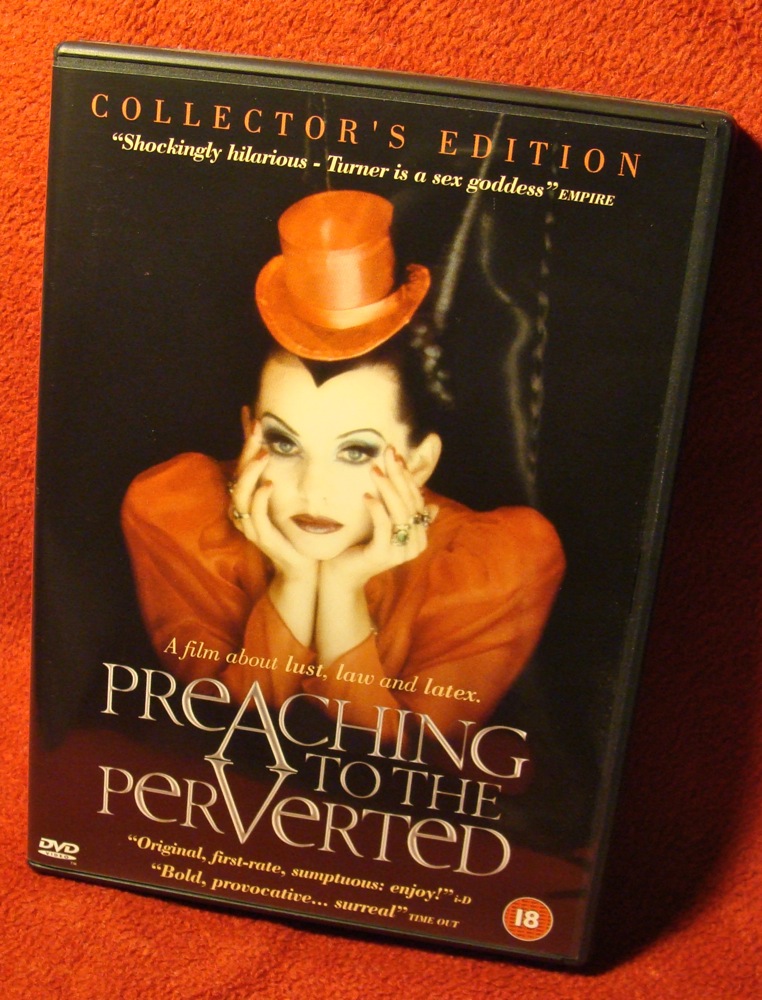 The cast features Guinevere Turner, Roger Lloyd-Pack (Trigger in Only Fools & Horses), Ricky Tomlinson (Royal Family) and the late Tom Bell. The story is kinky, yet fun and has plenty of comedy moments.
It's re-soundly British, tasteful, nostalgic and a perfect choice for a chuckle with your partner, no matter how kinky you are. It might even plant a few new ideas… If this film passed you by, I highly recommend you hunt it down.
Not many stores have the film in stock, but you can still buy it direct from the Preaching To The Perverted website here.