Packaged in a lovely smart purple box, this Groovy Chick Vibrator evokes a little slice of Sixties life, when love was free and anything went.
It wouldn't look out of place in the film Austin Powers and is ideal for those who have lost their Mojo.
The vibrator itself comes in three Sixties inspired colors, purple, pink and orange and is made of silicone. There are ridges at the end which is designed to stimulate the G-Spot, whilst the rest of the vibrator is smooth.
The thing that surprised me when comparing it to other vibrators such as the We Vibe is the size. It measures 12 inches long, has an insertable length of 6.75 inches and a 3.75-inch circumference.
As this is designed as G-spot stimulator, it is not suitable for wearing during penetrative sex like the We-Vibe. It is however waterproof and submersible.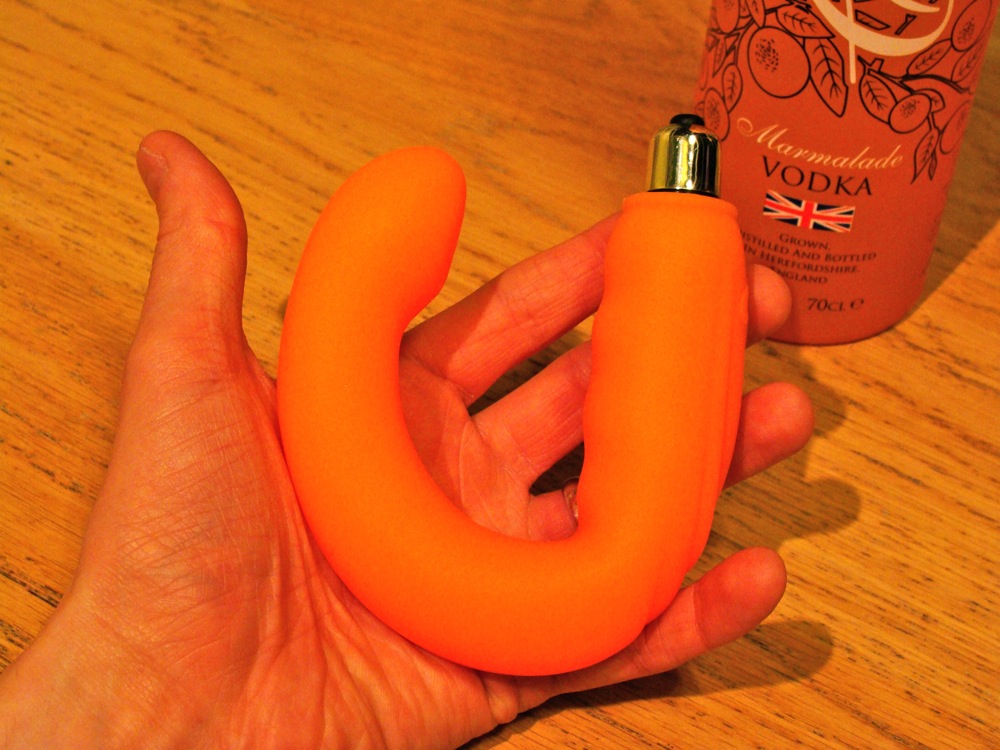 Vibration is provided by a standard bullet type vibrator at the end of the Groovy Chick which rests over the clitoris. The body of the vibrator then bends round and is designed to be inserted into the vagina to stimulate the G-Spot.
When using the Groovy Chick, it is a good idea to use a suitable water-based lube to make it a more enjoyable experience. Once in place, the vibrator turns on with a push button and is a simple on/ off affair with no different programs.
My final conclusion of the Rocks Off Groovy Chick Vibrator Review
All in all, I found this to be a good vibrator for solo play, it is reasonably priced and fairly powerful. One problem I did find however was that the vibrator seemed to sit a bit above my clitoris, missing it.
Perhaps this is just a problem of anatomy size, after all, one size does not always fit all.