My name is Eden and I work for Peachy massage London. I have recently returned from travelling and thought I would share with you how I relaxed a first time client.
Two days ago I had a client who I could tell was new to tantric massage, he was shy, not giving me much eye contact and seemed uncomfortable. This makes it more fun for me, I love a challenge to calm my client and surprise him all at the same time.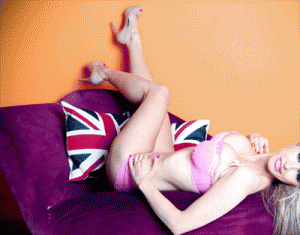 I take his hand and lead him to the hotel bed, I tell him to get undressed and he can use a towel to cover up if he wishes. Leaving him for a few minutes gives me time to go to the bathroom and get down to just a thong my big perky breasts ready to greet my client. As I re enter I find my client faced down on the bed with the towel covering him up, I turn some music on and dim the lights, then I lean over to his ear and whisper 'I will make you feel more relaxed than you have ever felt before.' To try and relax him I ask him about his job and why he is feeling so stressed and tensed. While he is talking I put some warm oil on my hands then start working on his back, he groans with surprise at me starting the massage. I start with his shoulders, working my way down his back briefly letting my fingers peak under the towel covering his arse. I feel him relax he is less stiff and starts groaning in pleasure at my touch. After 20 minutes I whip his towel off and start massaging his legs, teasing by lingering in his inner thigh close to his balls then quickly moving back down to his calf. I go round to his head and start massaging his shoulder again, while he is groaning I stop. I tell him to look up and slowly drop my black lace thong to the floor, this shocks him and he is now eye level with my pussy. He tells me I am beautiful and have a gorgeous body I give him a cheeky wink, then grab some more oil and start rubbing it on my tits moaning telling him how much I love my tits being touched, I start playing with my nipples which are standing to attention for my client I can tell this turns him on.
I then ask him to turn over onto his back this is when the real fun begins. I start massaging his chest, leaning over his face my tits brushing close to his mouth I can tell he desperately wants to suck them but I move them away just as he is about to,  teasing him some more. I carry on massaging his chest my DD breasts smothering his face he moans in sheer pleasure at it, I quickly grab his pecks and start playing with his nipples telling him this is what I enjoy the most what I want to be done to me I can see his now very hard cock standing bolt upright. I now whisper sexually and slowly in his ear 'sit upright on the end of the bed,' he does as he is told quickly. I kneel between his legs and start kissing the inside of one of his thighs, running my finger along the other one quickly so that I grab his balls and start massaging them – he gasps in pleasure at the surprise. I then quickly and tightly grab his hard cock and start massaging up and down knowing he is watching my every move I grab my tit as well and start massaging it then flicking at my nipple he lets out a massive moan and erupts like a volcano all over my tits. He then breathlessly says ' You were right.'
Eden xo
Peachy Massage London
True erotic stories from an erotic massage agency in London