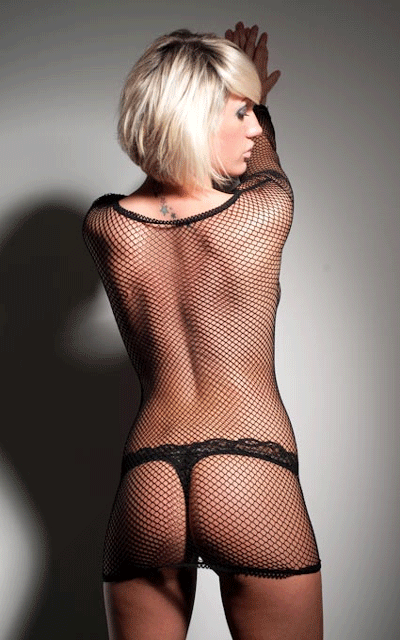 Hi my name is Jessie and I work for Peachy Massage London. I thought I would share with you one of my favourite massages, the Peachy tie and tease me, as it means I am in control.
I am greeted at the door by my client, I push him back through the door and tell him he must listen to everything I say as I am now in control. I tell him to quickly shower and to come back out here completely naked, he does so quickly and eagerly. I strip down to a black babydoll, keeping my heels on and I get out a black feather. When my client returns, I push him onto the bed, so he is lying on his back and tie his hands to the bed, propping his head up with a pillow. I tell him he must call me Mistress at all times, if not he will be punished.
I pick up a black feather and start to run it along his naked body, I brush it over his cock and balls knowing that it is tickling him. I then straddle his naked body, put some warm oil in my hands and start massaging his chest and torso. I ask him 'Does this feel good?' he replies
'Yes, very.'
I say 'Yes very what?!'
'Yes very Mistress'
After 15 minutes of massaging his chest, I move onto his shoulders I move up his body so I can reach his shoulders easier and my tits are near his face. I can see him biting his lip, if he could he would grab them. I ask him 'how much do you want to touch my tits?'
He replies 'very much mistress.'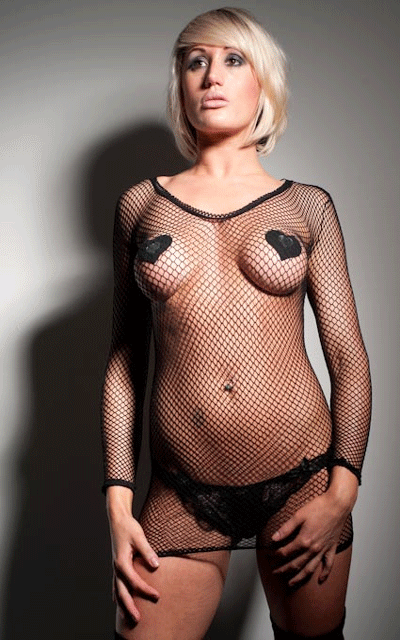 I undo the babydoll to reveal my big tits and erect nipples, I brush them from his chin across his whole face he is able to lick them quickly. I then order him to suck my nipple which he does very quickly, I let out a moan and tell him 'I love it when my tits are sucked.' I can tell his cock is very hard now, he arches his back in pleasure for the feelings shooting through his body. I then tell him to stay very still while I slowly kiss down his body if he moves he will be punished he says in a husky voice 'yes mistress.'
I start kissing his body from his neck down to his nipples, where I start sucking them he lets out a groan and nearly moves but stops himself, I then carry on kissing down his body I linger by his cock, blowing on it softly so to the build the tension some more. He moves with pleasure to which I tut at him 'oh dear someone has been a naughty boy, I will just have to start all over again.' He lets out a moan at the thought, I know he finds the tension unbearable he wants me to take his cock so badly but I am going to tease him some more. I then start again kissing his body from the top all down his torso, balls and thighs this time he doesn't move. I get some more oil in my hands, I tell him 'watch your peachy mistress,' and I start massaging my tits with the oil playing with my really hard nipples he lets out a whimper. 'Do you want to be doing this to me?' he groans back 'Oh yes Mistress.' I then grab his really hard cock in my hand place it between my oiled tits and start tit fuckin him, he arches his back with such desire. I move his cock quickly between my tits he lets out one big massive moan and erupts all over them, it shoots like a volcano up high. I then let him watch me rub some of it into my tits some more and he mumbles 'You are my peachy mistress.'
Jessie x
Peachy Massage London
Jessie has been offering most intimate sensual massages in London.