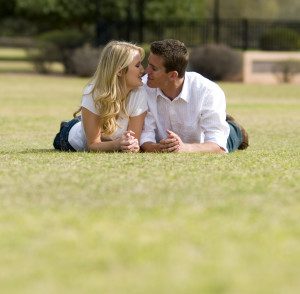 Summer is a time for exploration, freedom and minimal clothing. You find yourself sleeping less, doing more, traveling every weekend and in a constant state of arousal. Maybe it's the heat, the fact you're always sweating or maybe it's just that sexy, new fling you've nailed down for the hottest months of the year? Whatever it is, you wanna get it on. In effort to help you explore your fling, yourself and the amazingness of summer, I have compiled a list of Adam & Eve's newest sex toys. Check em out and let us know which ones sound fun to you!
The Key to Jopen Pyxis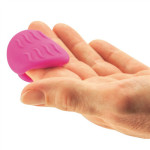 This sex toy is small and discrete, but don't let it's size and abstract look fool you. This little baby is a strong, orgasmic inducing vibrator. Slip it over your finger or have your partner do so and then get to business. Use it on your nipples, your clit, and even along your partner's perineum. The best part is that you can travel easily with it. TSA won't have the slightest idea of what it is and nor will any of your vacation pals. It even contains a rechargeable battery making travel a breeze.
Fifty Shades of Grey Yours and Mine Love Ring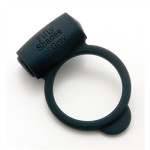 Last summer, the Fifty Shades of Grey series of books took the world by storm. This summer, Fifty Shades of Grey sex toys are taking over millions of bedrooms. This silicone cock ring is durable enough withstand stretching (no more surprise breakage!) and will give you a powerful erection. Paired with the vibrating bullet, you're guaranteed to give your girl a memorable time that will leave her biting her lip and asking for the Red Room of Pain.
Orbite Anal Trainer Kit
I'm calling this the summer of anal. Whether you're a seasoned pro or just taking the plunge now, it's time to truly begin exploring and enjoying all of your cavities. The Orbite Trainer is great for anyone who is just starting out and even for those of us who are farther along. These three orb-shaped, jelly plugs can train your butthole to gradually take on more and more. They slide in easily and have a flared base for even easier removal. Pair with your favorite lube and see how fast you can graduate onto the next one.
Love Rider Universal Harness
Did you buy a strap-on with a fixed dildo that can't be removed? Did you have your fun, but now you want a little variety? If so, the Love Rider Universal Harness is the perfect solution. This padded, nylon harness comes with a metal ring that allows you to snap in any of your favorite dildos, vibrators and dongs that have a flared base. The waistband can adjust all the way up to a 70 inch waist and the nylon makes it easy to clean. Stop limiting your strap-on fun and give this harness a try.
Electroerotic Neon Wand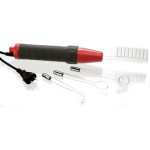 Wanna show your partner who's in charge or just have a little electrifying fun? If so, the Electroerotic Neon Wand just might be for you. This electrocution simulator comes with four glass tips that will give your partner a variety of jolts – ranging in sensation and strength. This toy is perfect for spicing up foreplay and truly turning up sex. Remember to play carefully and know you and your partner's limits.
So now that you know, turn em on, turn em up and see what kind of fun you can get into.
Stephanie Moray is a sex and relationship blogging, currently hitting and quitting it in Atlanta.